Process Your Documents 15x More Efficiently Using MomofinGO.
#LebihCepetMakinHemat
Digitally sign and stamp e-meterai your documents within minutes with our reliable all in one platform.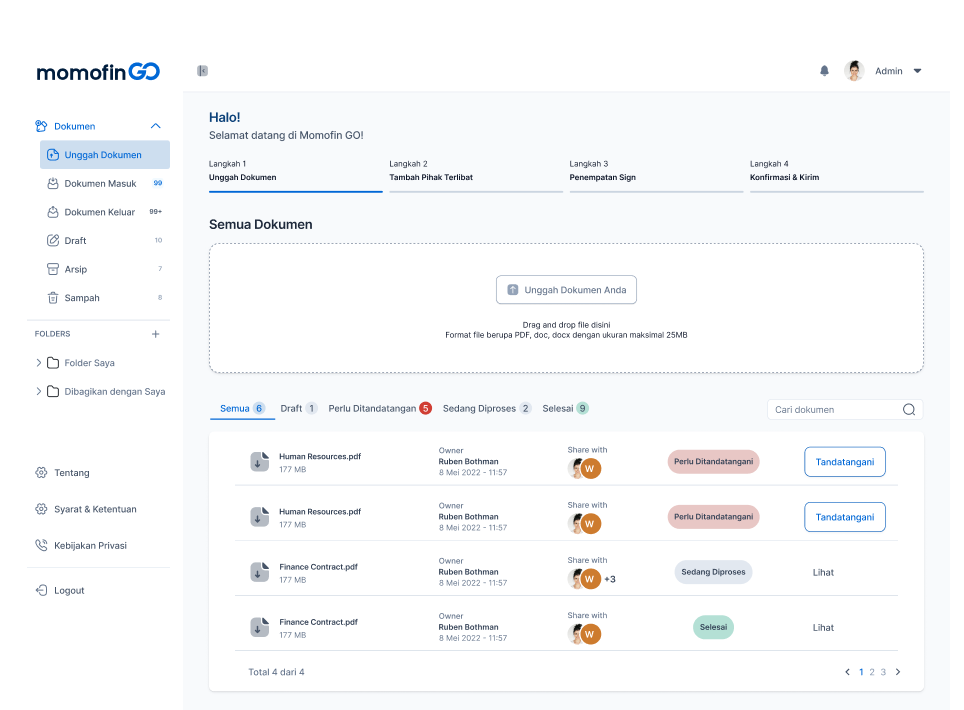 Trusted by over 500+ companies across all industries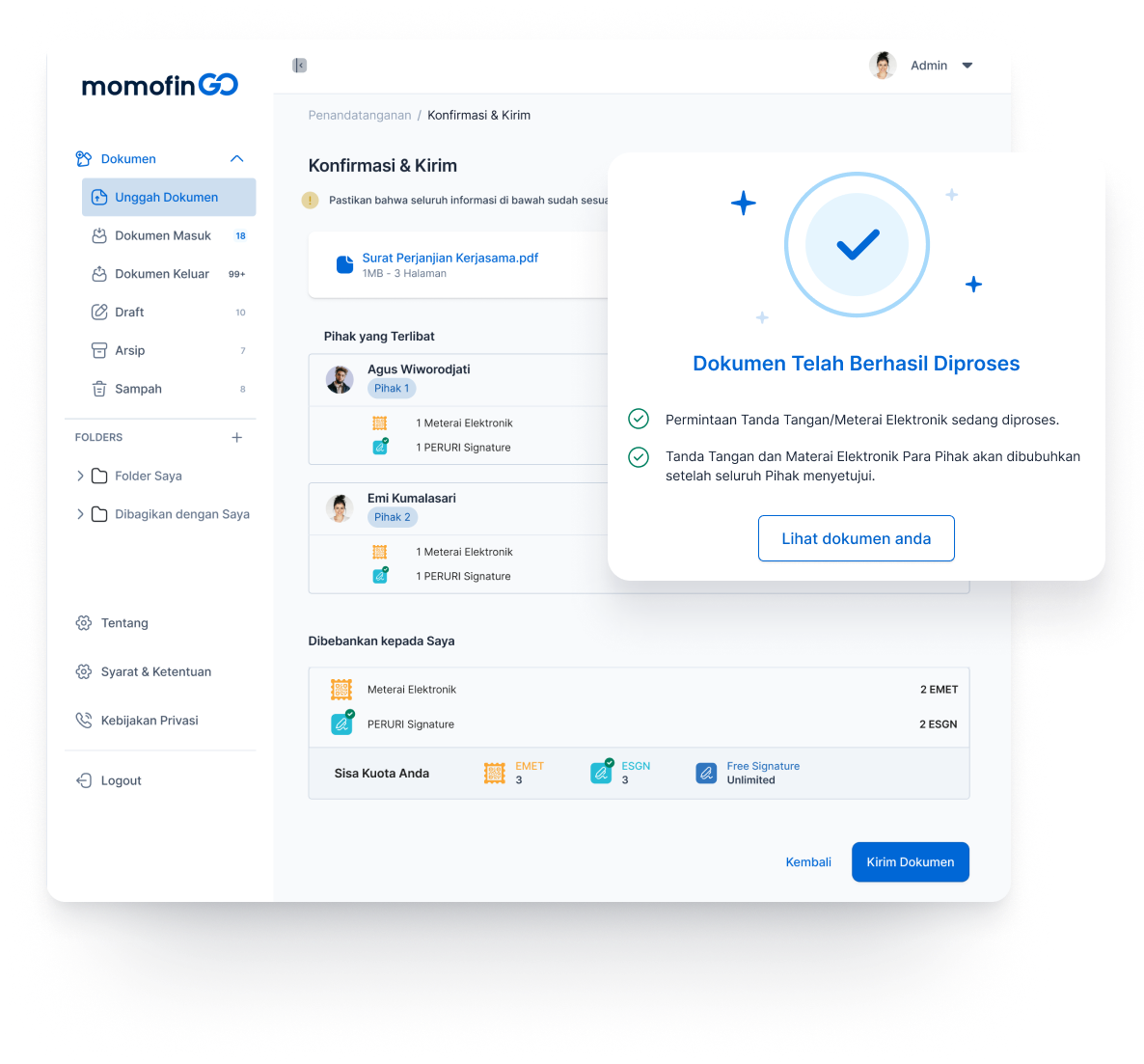 Process administrative documents in less than 1 minute
One stop shop solution for your digital signing needs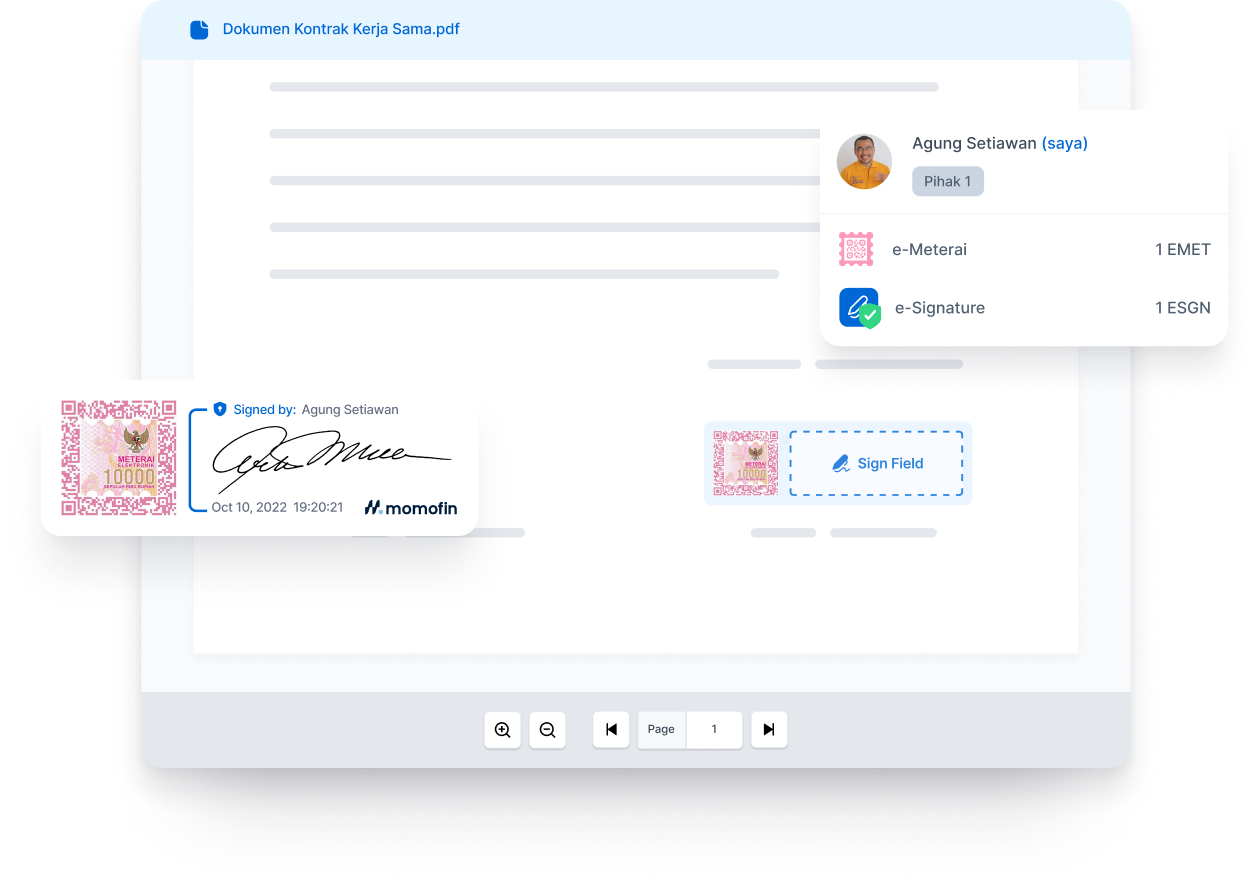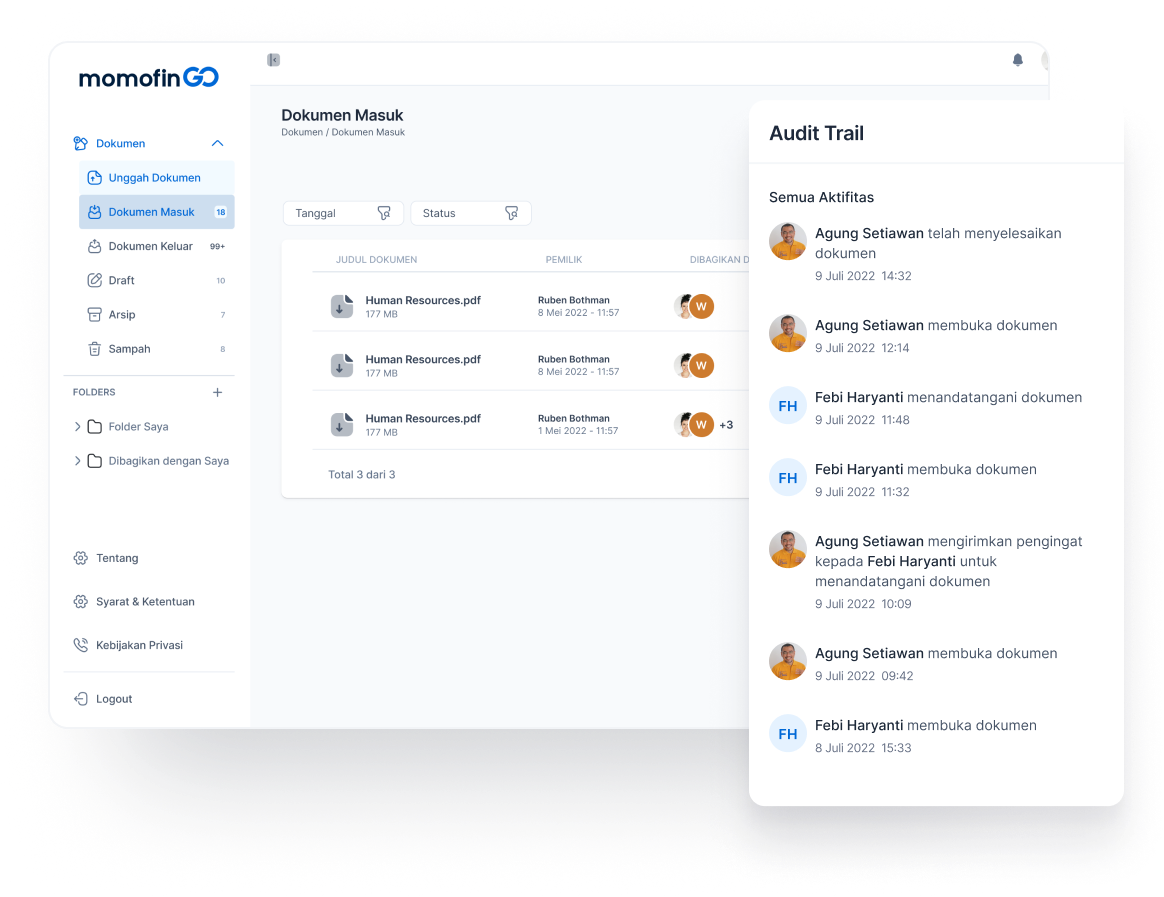 Our officially certified, electronic document signature process is guaranteed to be safe
Get your company's document management solution with the best price package so it's #LebihCepetMakinHemat
A simple solution for new individuals or businesses
Internal document management solution for SMEs
Internal and external document management solution for companies
Complete document management solution for corporate
A selection of Add-ons for your company's needs and preferences
Add-ons specifically for company's Corporate plan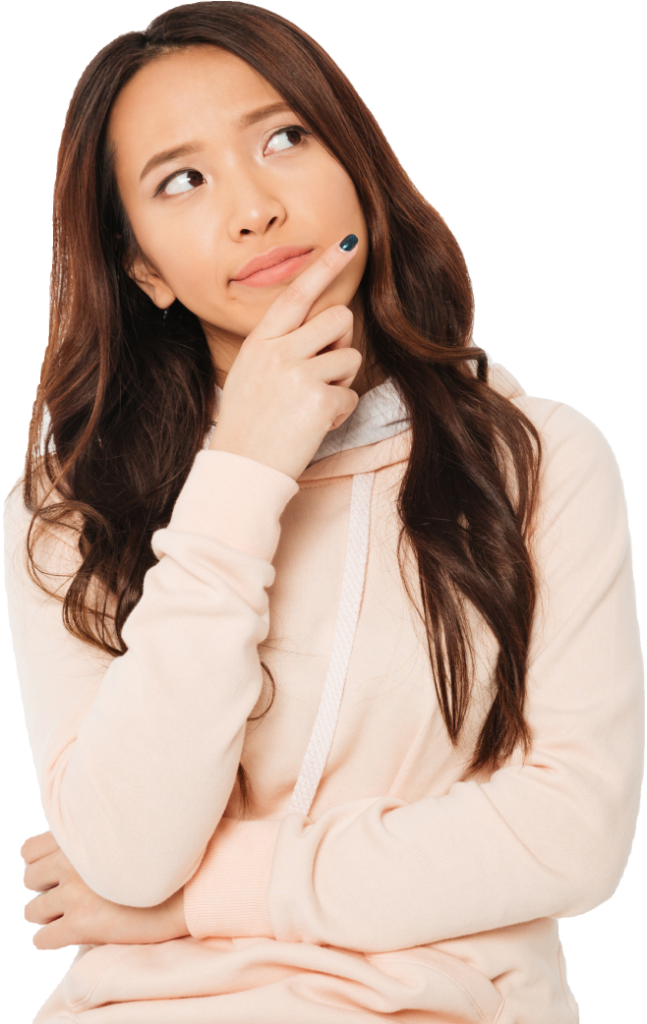 Unsure Which Plan Suits Your Company?
24/7 Full Support & Free Consultation Forever
No need to worry, the MomofinGO team will be happy to help recommend the right package for your company's business. #LebihCepatMakinHemat.
Testimonials from MomofinGO Clients
See how satisfied users are using MomofinGO
MomofinGO helps us to simplify the admin process

MomofinGO has been a huge time saver and has helped streamline our workflow remotely

Less than two minutes to circulate documents to all stakeholders

Our company has been using MomofinGO for a while now and it has been a lifesaver. It's secure and easy to use, and has saved us so much time on paperwork.

Frequently Asked Questions
Feel the convenience of affixing electronic signatures and seals integrated in one application.
Manage Work Document Processes Without Hassle